COMMERCIAL, DOMESTIC & INDUSTRIAL
Brunton Engineering has a great range of experience in commercial and industrial projects. We manage light and heavy carbon steel work as well as Stainless Steel and Aluminium work. The photos below show some of the work we have completed.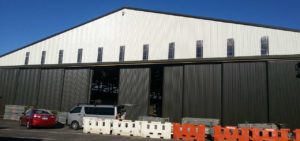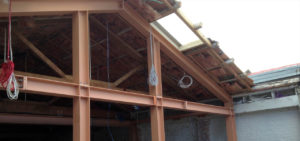 Understanding client needs
To achieve this we work with the client to understand what they are expecting at the end of the project and work back to the beginning with ideas and solutions that will make this happen. Brunton Engineering has a great range of experience with the staff employed and a modern fully equipped workshop. We have welders currently ticketed for structural steel and pipework to meet NZS 1554 including for LT400 work on vehicles.
The company uses SolidWorks and AutoCAD to represent ideas and plans for the client. We work with civil, mechanical and chemical engineers to comply with Building Codes, New Zealand Standards and WorkSafe practices.
Committed to exceeding clients' expectations
We are also not only limited to mild steels, with the ability to work with a range of metals ranging from black steel of any gauge, through to stainless steel and aluminium.
Don't hesitate to contact our experienced team to discuss your production requirements today!